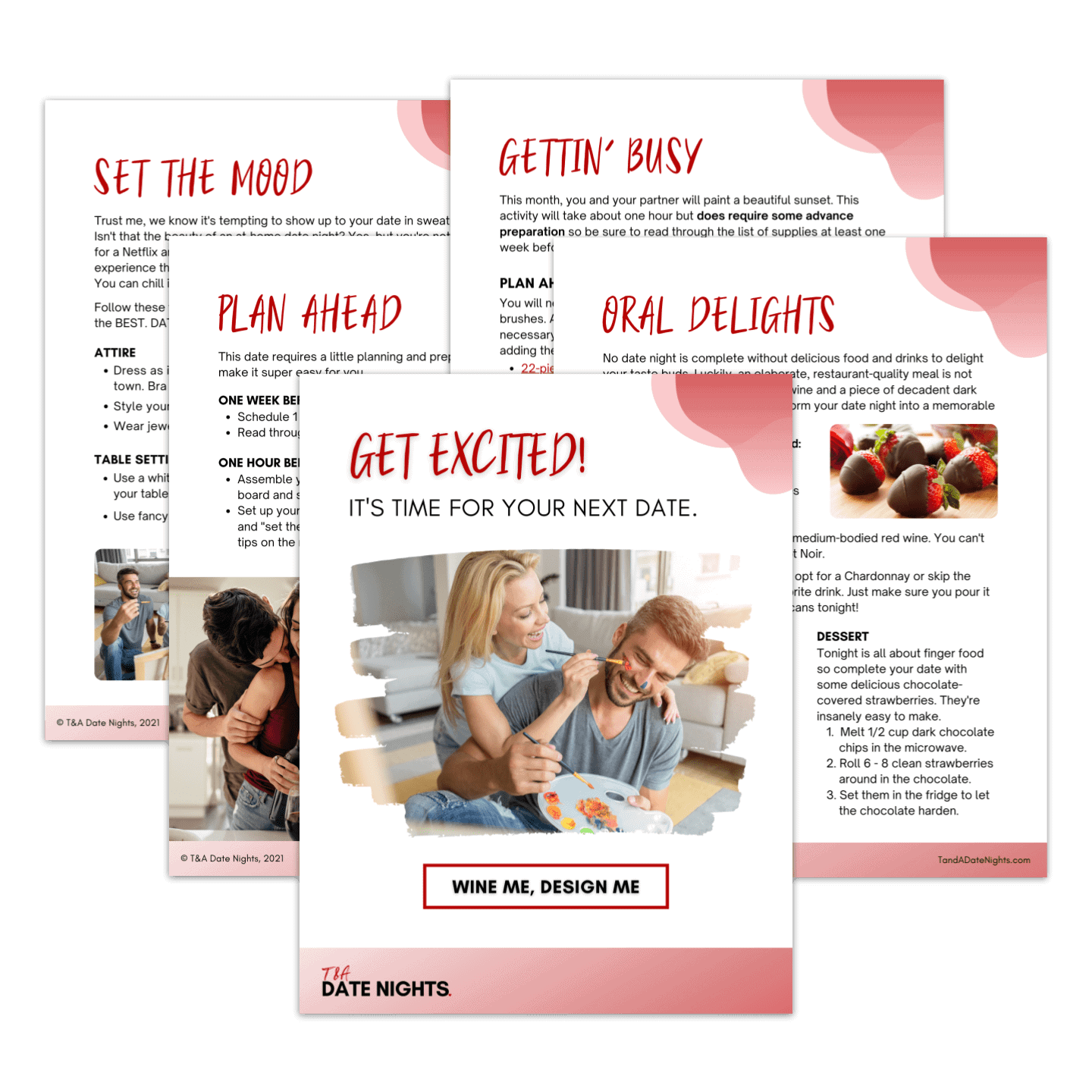 Download a free guide on how to create a memorable Paint & Sip date night experience at home.
Your BEST. DATE NIGHT. EVER. starts here!
❤️️ Build Connection: Reconnect with your partner in a fun and unique way.
❤️️ Stress-Free: We handle all the details. You simply gather the supplies.
❤️️ Save Money: Supplies cost less than going to the movies.