Artistic couples often crave creativity and adventure in their relationships.
If you and your partner are the creative types, then you might be looking for some fun date ideas that will inspire your imagination and help you connect on a deeper level.
One great way to get those creative juices flowing is to try out some new date ideas at home.
Whether you're painting a picture together, playing music, or cooking up a storm in the kitchen, getting creative with your partner can be a fun and bonding experience.
*This post contains affiliate links. If you make a purchase using one of these links we may receive a small commission. Please know that we only recommend products that are of the highest ratings.
30 Creative Date Ideas At Home
If you're looking for something different than the usual dinner and a movie that will get your creative juices flowing, this list of 30 creative date ideas at home is perfect for you!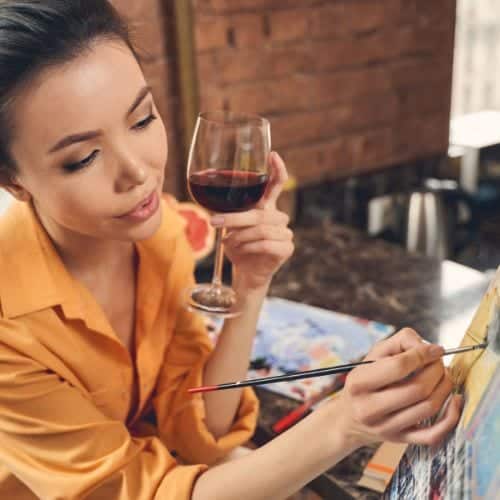 1. Wine & Paint Night
You've probably heard of wine and painting parties.
They're all the rage and so much fun.
So why not create your own wine and painting party at home?
It's a lot cheaper and way more intimate.
Plus, we have a detailed wine and paint date night itinerary you can download completely free!
It includes links to the supplies you'll need along with a virtual class to guide you in creating a beautiful painting.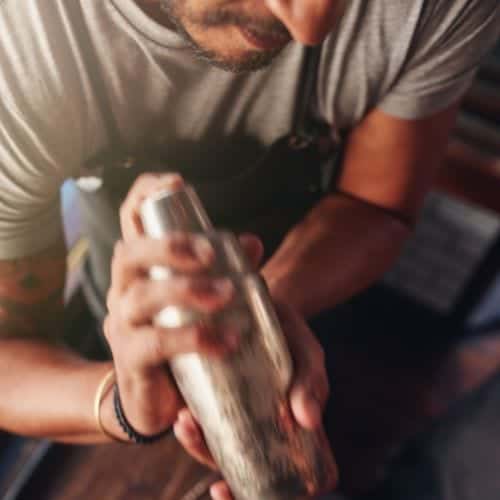 2. Create Mixed Drinks
Be your own bartender for the night and create your own unique mixed drinks.
This is a great way to get creative with flavors and ingredients, and you can even come up with your own signature drink.
Buy a variety of liquors and mixers or sign up for a subscription to Shaker & Spoon for beautifully crafted recipes made easy.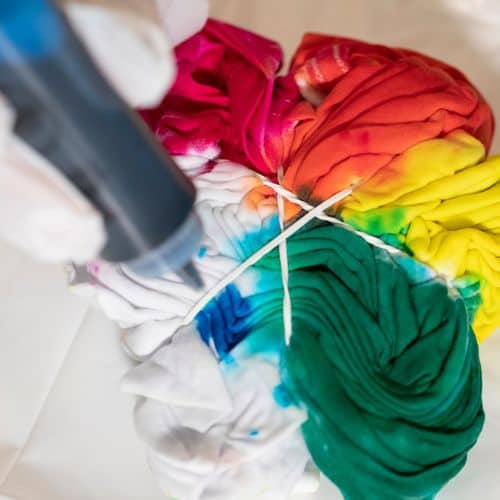 3. Tie-Dye Shirts
This is the perfect activity for couples who love being creative together.
Grab a tie dye kit like this one and some white t-shirts.
You can each make your own design, or work on one together.
Once you're done, you'll have a unique piece of clothing that you can wear on future dates!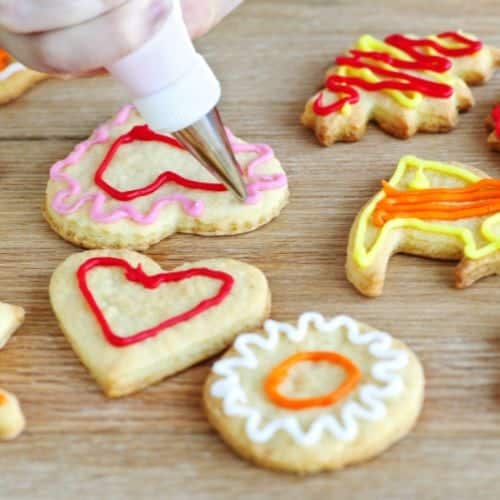 4. Bake and Decorate Cookies
Decorating cookies is a great way to show your creative side, and it's even more fun when you get to eat your creations.
Whip up a batch of your favorite sugar cookies and use frosting, sprinkles, and other supplies to decorate them.
Or, buy a cookie decorating kit like this one.
This date idea is fun any time of the year but works particularly great around holidays like Halloween, Christmas, and Valentine's Day.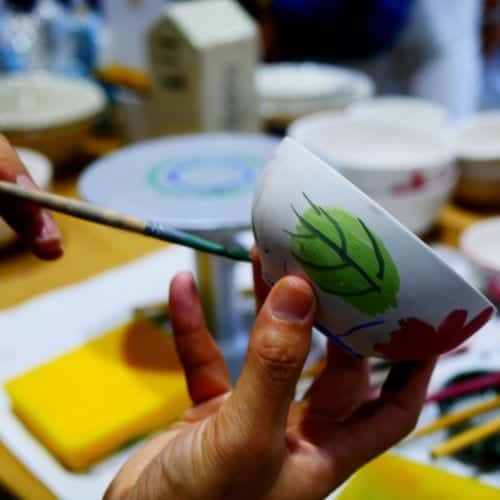 5. Paint Pottery
There's something about painting pottery that's just so romantic.
Maybe it's the fact that you're working on something together, or maybe it's the creative outlet that it provides.
Either way, painting pottery together is a great way to spend some time together and create something beautiful.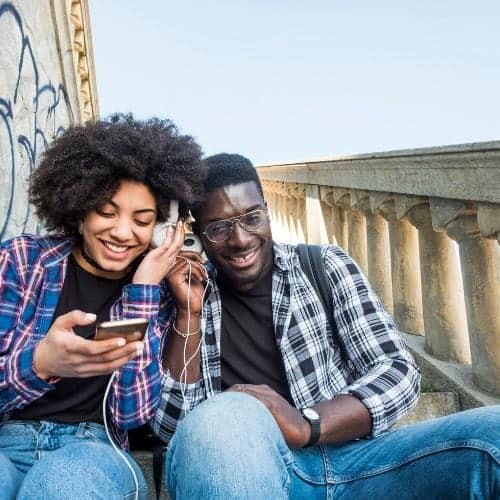 6. Make a Nostalgic Playlist
Work together to make a playlist of songs from when you started dating.
This is a great way to reminisce and remember why you fell in love.
Once your playlist is complete, break open a bottle of wine and listen to it while you cuddle on the couch.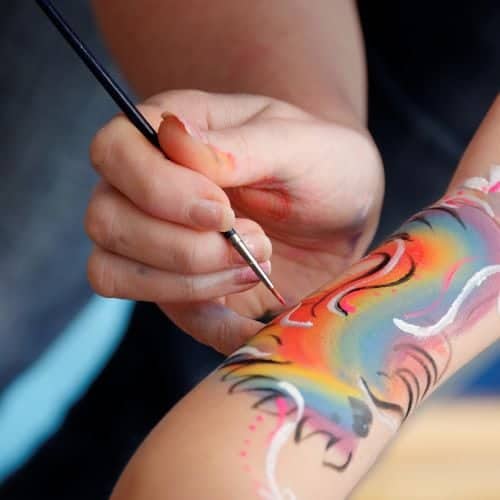 7. Body Painting
Start off by picking out some non-toxic, water-based body paint in your favorite colors.
Place a large plastic tarp on the floor and have your partner lie down on the floor. Take turns painting each other's bodies.
Be as creative as you want – go for geometric shapes, swirls, or whatever else inspires you.
Use the body paint to create a work of art on your partner's body. Take a photo of your work of art to remember the experience.
When you're done, jump in the shower and clean the paint from each other's bodies.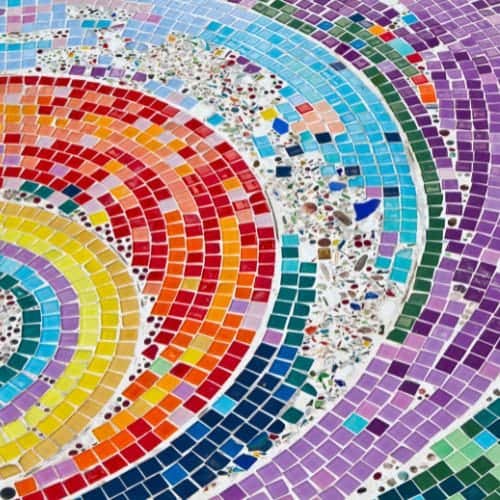 8. Create Mosaic Coasters
We love dates that end with a lasting keepsake of your time together.
This date allows you to be creative while creating a practical decoration for your home that will forever remind you of your date.
With a little bit of time and this Mosaic Coaster Kit, you can create beautiful mosaic coasters that will add a touch of art to your home.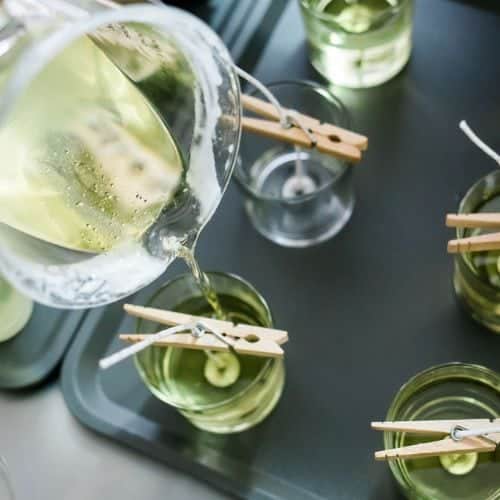 9. Make Candles
Making your own candles can be easy and fun with a candlemaking kit like this one.
It comes with everything you need to get started, including wax, wicks, scents, and dyes.
You can also add your own creative touches to make each candle unique.
Once you've made your candles, set them around the house for a romantic ambiance.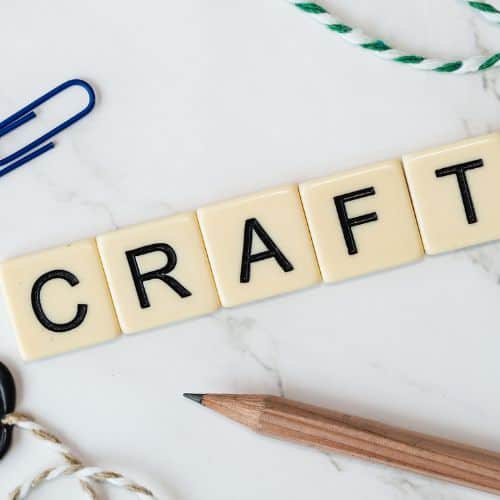 10. Do an Adults and Crafts Project
Adults and Crafts is the perfect subscription service for creative and artistic couples.
With this service, you'll receive all the materials and instructions needed to complete a fun and unique craft project each month.
And since it's delivered right to your door, there's no need to leave the house or spend hours sourcing all the supplies you need.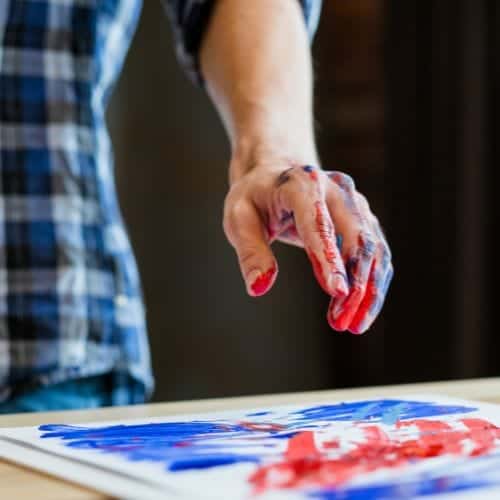 11. Finger Paint with Pudding
Finger painting using pudding is a fun and unique way to spend some quality time together.
All you need is some pudding, food colors, and paper.
Simply mix up the pudding with the food coloring to create your own paint palette, then get creative!
You can be as messy or as clean as you want.
This is a great way to bond and explore each other's creativity.
Plus, it's bound to be a delicious evening!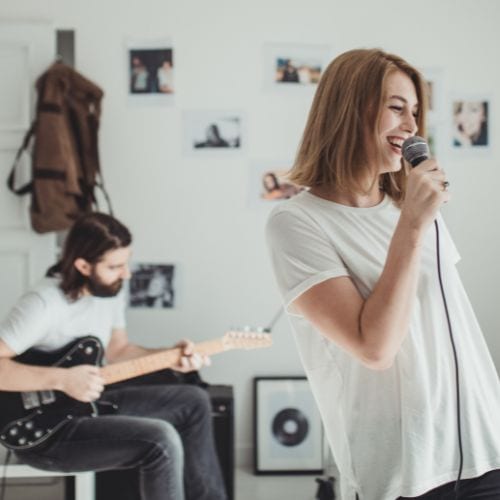 12. Make a Music Video
Whether you're a seasoned musician or haven't picked up an instrument since high school, making a music video is a fun way to bond with your partner and get creative. You can write your own songs, or lip sync to your favorite tunes.
Once you've got your performance down, film it using your smartphone or a video camera.
Then, get creative with the editing process by adding special effects, text, or anything else that will make your music video one-of-a-kind.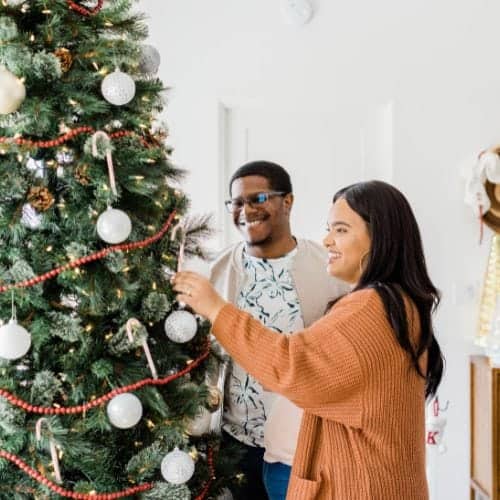 13. Decorate For a Holiday
One of the best things about the holidays is getting to decorate your home and make it feel festive.
If you and your partner are both creative, this can be a fun activity to do together.
You can come up with a theme, design your own decorations, and create a Pinterest-worthy festive look.
Plus, it's a great way to get into the holiday spirit together.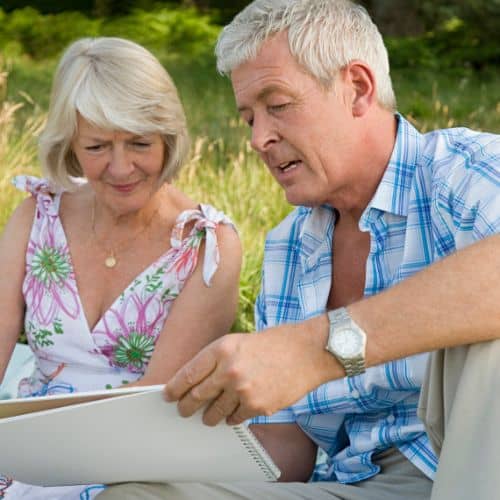 14. Find a Spot in Nature and Sketch
If you and your partner are the outdoorsy types, a romantic picnic in nature is always a great option.
But instead of just packing some sandwiches and snacks, why not make it a bit more creative by bringing along a sketchpad?
You can spend an afternoon lounging in your backyard or a park near your house and take turns drawing each other, the scenery, or anything else that catches your eye.
It's a fun way to get creative together, and you'll end up with some charming (or hilarious) sketches to hang on your wall.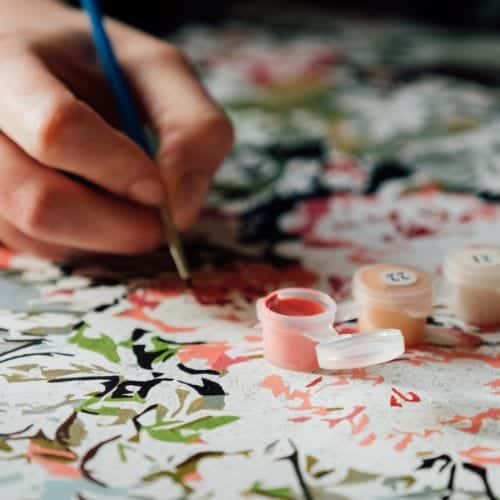 15. Paint By Number
Purchase an easy paint-by-number kit like this one or find one in your local craft store.
Pick out a picture that you both will enjoy painting and isn't too complicated. You want to be able to finish in one night.
While you paint, use the time to chat, listen to music, or have a glass of wine.
This is a great way to unwind and relax together.
When you're finished, step back and admire your work of art.
You'll have something unique to hang on your wall that you created together.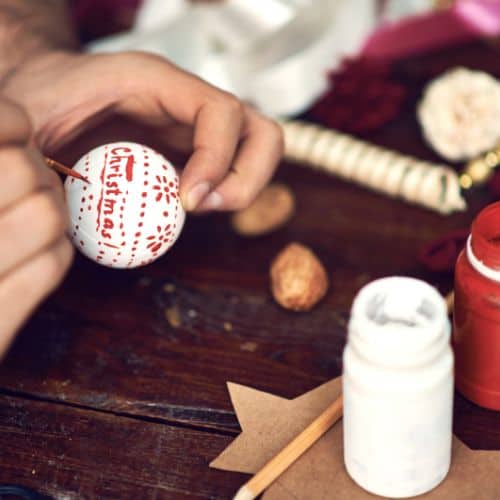 16. Make Christmas Ornaments
Making Christmas ornaments together is a fun date idea and can be done any time of the year, not just around Christmas.
This wooden ornament kit includes everything you need to make 40 ornaments and tap into your inner artist.
Plus, when you're done, you'll have plenty to give away as gifts next Christmas, and keep a few for your own tree as a keepsake from your date.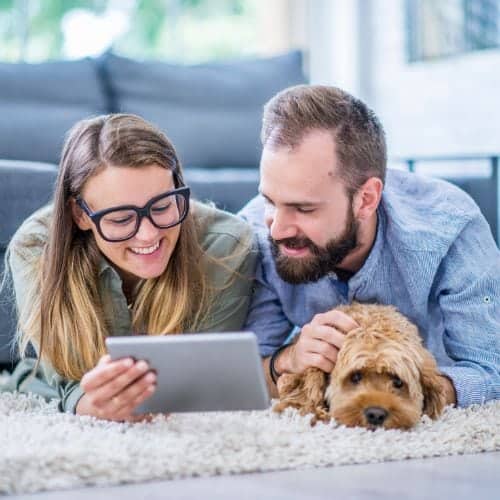 17. Learn a New Language
What could be more romantic than learning a new language together?
If you're looking for a creative date night at home, consider studying a new language together.
You can find resources online or even sign up for classes at a local community college.
Not only will you be able to share your love of learning with your partner, but you'll also be able to practice your language skills together.
And who knows, you may even end up being able to travel to a foreign country one day and use your new language skills!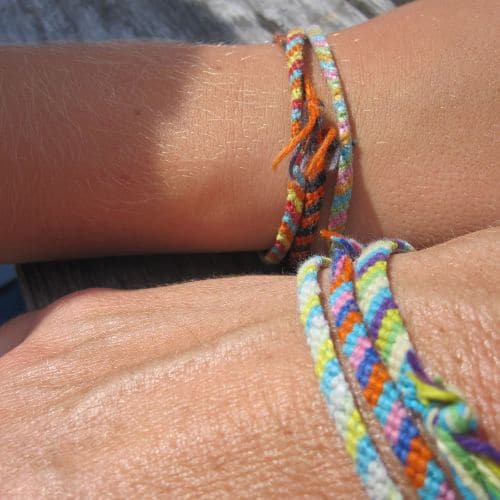 18. Make Friendship Bracelets
Tap into your inner teenager and make friendship bracelets for each other or for your kids.
All you need is some embroidery floss in your favorite colors and a simple tutorial.
This is a fun and easy way to spend an evening together.
Plus, you'll end up with some cool new bracelets.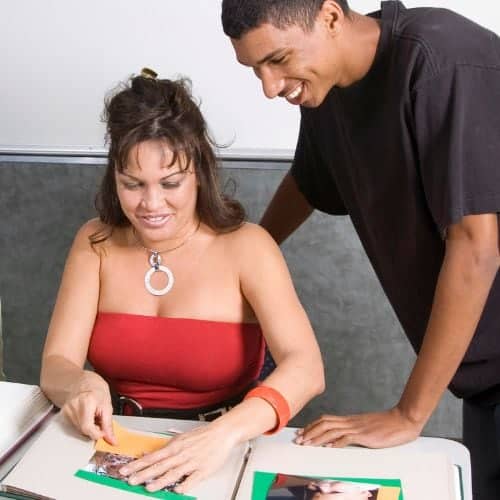 19. Create a Scrapbook
Making a scrapbook together is a great way to spend some quality time with your partner and get those creative juices flowing.
You can either create one from scratch, using old photos and mementos, or you can create a digital scrapbook using an online template from a site like Shutterfly.
Either way, you'll end up with a beautiful book that captures your relationship history.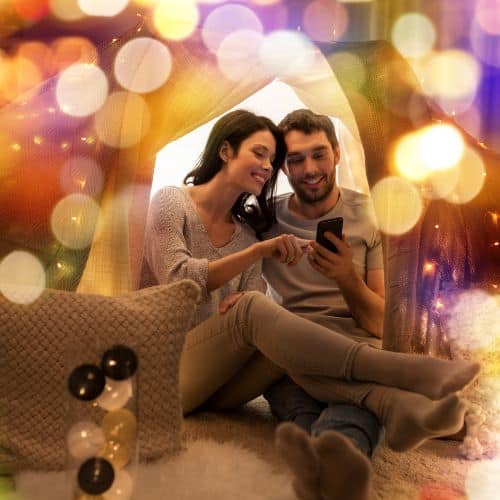 20. Make a Fort
Sometimes it's fun to act like kids and build a fort.
Plus, it requires you to tap into your creative building skills.
You can use sheets, blankets, furniture, or whatever else you have around the house.
Try to make your fort as big and fancy as you can with what you have on hand around the house.
Once your fort is built, relax inside with some snacks and watch a movie or play some games.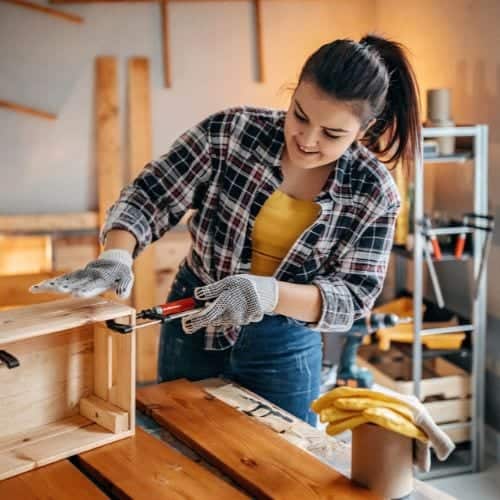 21. DIY Home Decor
Jump on Pinterest and find a home decor project you can work on together.
Maybe it's a "Welcome" sign for your front porch or a bookshelf made from pallets.
You can even find lots of project ideas that can be created using only supplies from Dollar Tree.
Pick a project from Pinterest, gather your supplies, and get to work!
By the end of your date, you'll have a beautiful new item for your home.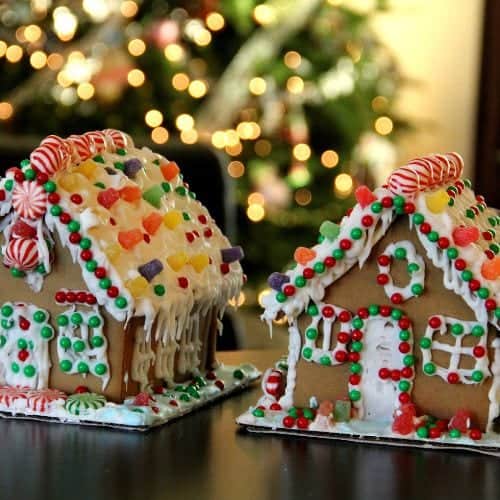 22. Decorate Gingerbread Houses
If you're planning a date in December, why not decorate gingerbread houses together?
You can find affordable kits with all the supplies at nearly every retail store.
Purchase one large gingerbread house to work on together, or two smaller houses to each decorate your own.
If you have kids, save your leftover supplies and let the kids use graham crackers to create mini gingerbread houses the next day.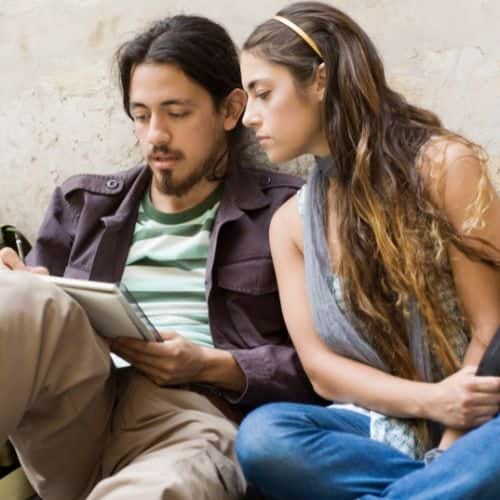 23. Write a Play or Story
If you and your partner like to write, then try something different than your typical date night and write a play or story together.
If you're not sure what to write about, start by writing the story of how you met.
Writing together is a great way to get those creative juices flowing and strengthen your bond as a team.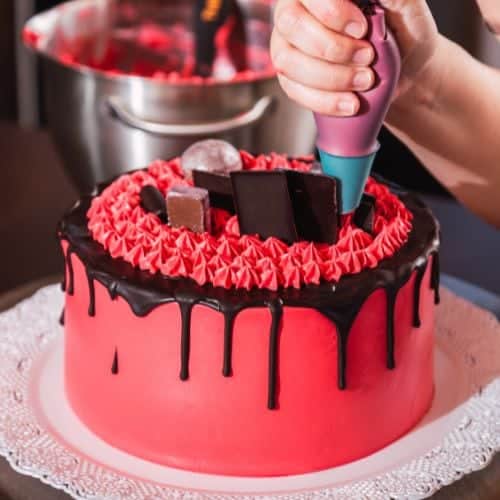 24. Decorate Cakes
Tap into your inner Cake Boss and have a friendly competition to see who's the best cake artist.
First, make your cakes or use plain, store-bought cakes.
Once you have your cakes, it's time to get creative.
Grab a cake decorating kit and use icing, fondant, fruit, chocolate, or whatever else you can think of to decorate your cakes.
Be as wild and creative as you want!
Once you're done decorating, post a few photos online and ask your followers to vote on the best cake.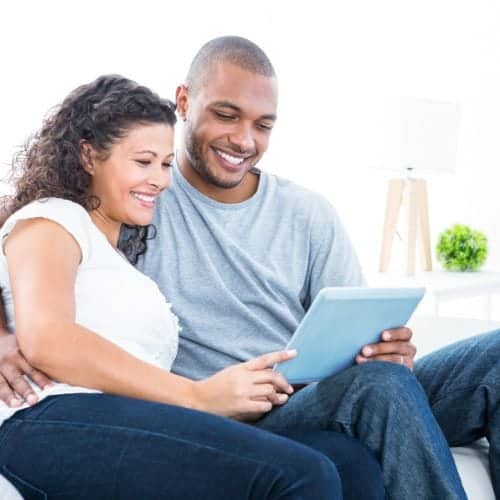 25. Take a Virtual Museum Tour
There are a number of ways to get your arts & culture fix from the comfort of your own home.
Using Googles Arts & Culture feature, you can virtually tour art museums all over the world.
Why not start with the Musee d'Orsay in Paris or the Guggenheim in New York?
You can even take a virtual tour of the British Museum in London.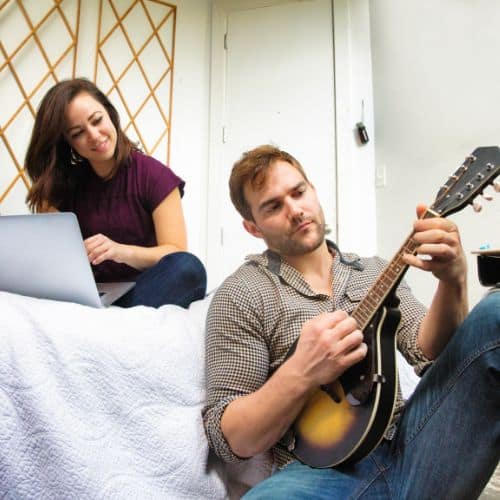 25. Write a Song
You don't need to be a professional musician to write a song together.
All you need is a little creativity and a willingness to experiment.
Start by coming up with a theme or topic for your song.
It can be anything from your relationship to the current state of the world.
Once you have a topic, start brainstorming some ideas for lyrics.
If you're stuck, try looking up songwriting prompts online.
When you're lyrics are complete, it's time to start setting them to music.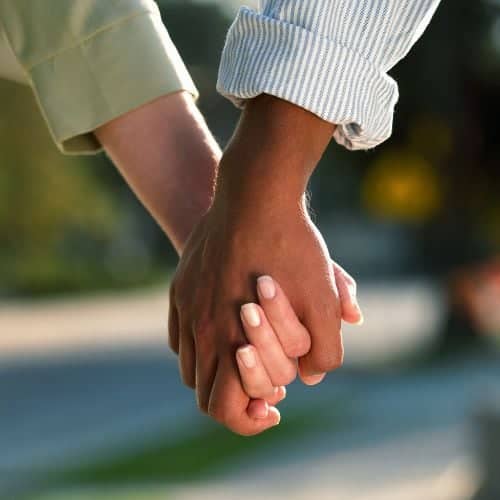 26. Make a Cast of Your Hands
A unique way to display your affection for one another is by making a cast of you holding hands.
This plaster hand kit is designed for two adult hands, allowing you to forever preserve a memory of your hands clasping.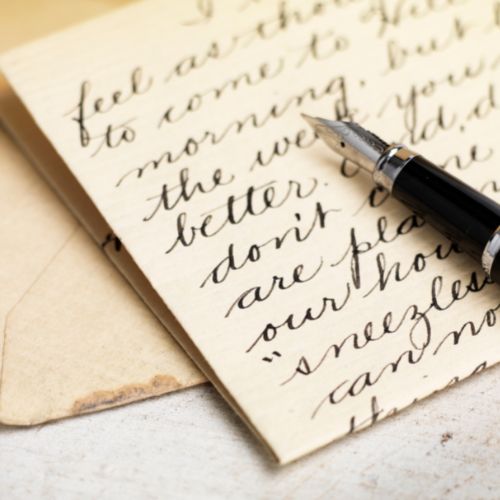 28. Write Epic Love Letters
Whether you're newly dating or have been together for years, penning love letters is a great way to express your affection for your partner.
It's also a fun activity to do together and can make for a very romantic evening.
Be as creative as you like – you can even write your letter in the form of a poem or song if you're feeling particularly inspired.
Once you're done, exchange letters and spend some time reading them aloud to each other.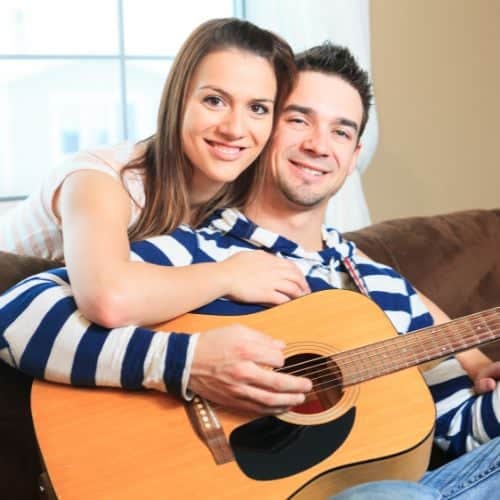 29. Learn to Play an Instrument
Learning to play an instrument together can be a fun and bonding experience.
Select an instrument you're both interested in learning how to play and find some online tutorials.
Affordable instrument ideas are a ukulele, harmonica, or bongo drums.
Once you've learned a song or two, put on a performance for each other.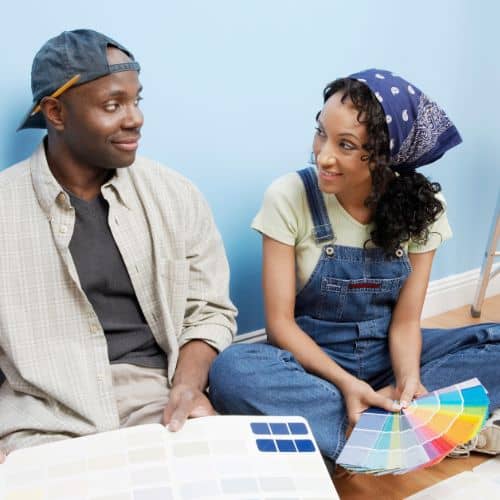 30. Redecorate a Room
Redecorating a room in your home is the perfect way to show your creative side and bond with your partner.
Plus, it's a great way to refresh your space without spending a lot of money.
First, pick one room in your house that could use a makeover.
Then, brainstorm some ideas together and get to work. You can paint the walls, hang new curtains, or rearrange the furniture.
Who knows, you might just discover a hidden talent for interior design.
Conclusion
There you have it – 30 creative date ideas that you can do at home.
So next time you're looking for a unique and creative date idea, try one of these fun activities with your partner.
You might just surprise yourself with how much fun you have.
Cheers to date night! ❤️️
---
For more date ideas, read 26 At-Home Date Ideas for Active Couples.